November 20, 2021
Christmas is the time to deck the halls with boughs of holly. But as a new puppy owner, should you? In getting your house ready for the holidays, you want to make sure that you don't cause any hazard to your new puppy. You don't want Rex getting hurt because of some decorations. Consider these safety tips to puppy proof your house during the holidays: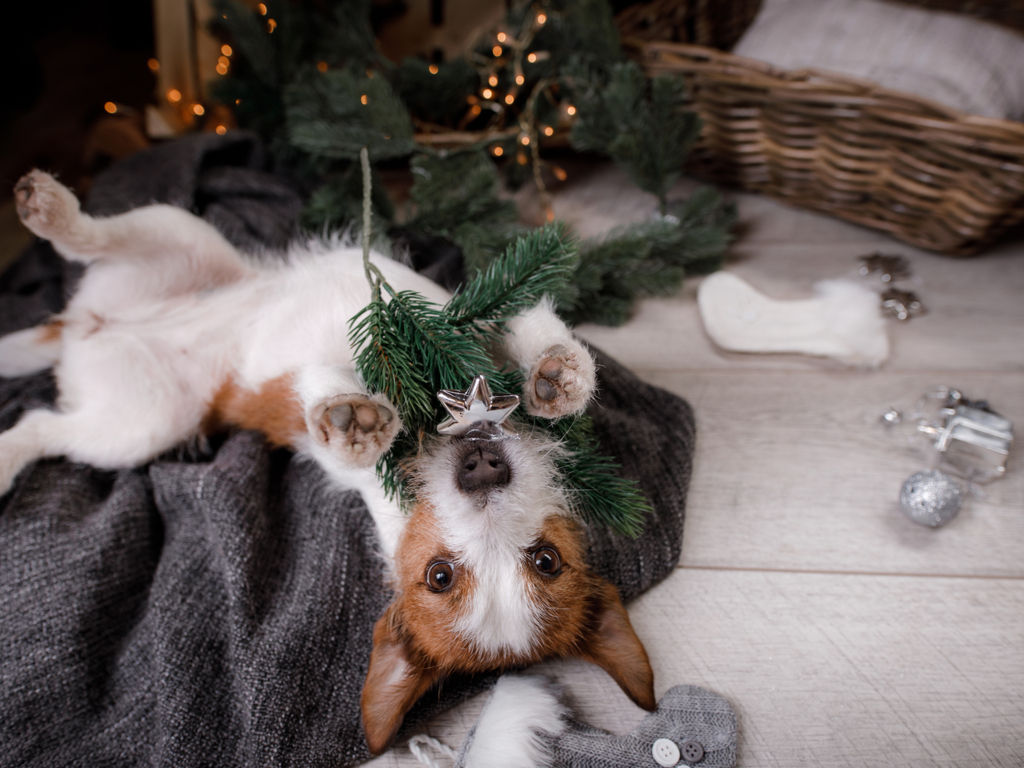 Keep Unsafe Food Out of Reach
You probably know that chocolates are a no-go. But those are not the only Christmas foods that are harmful to your puppies. Some of the foods to avoid include:
Coconut
Garlic
Onions
Salty snacks
Grapes
Raisins
Citrus
Any of these foods can result in weakness, dehydration, vomiting, tremors, upset stomach, and in worst cases, kidney failure.
Restrict Access To the Christmas Tree
To keep your pup from toppling over the Christmas tree and toying with your favorite ornaments, restrict access to the tree. You can consider weighing it down or tying it. Another option is putting the tree in a puppy playpen or exercise pen.
Keep Chords Out of Reach
Electrical cords can pose a huge risk to your puppy. Make sure you keep them out of reach.
You can run them on the ground and cover them up with plastic liners. You can keep the cords up high, so that it's out of reach. Another easy option is to opt for decorations that are battery-operated decorations. That way, you don't have any chords running around.
Keep Wrapping Materials Off the Floor
What's Christmas without gift wrapping? When wrapping gifts, ensure your wrapping materials are away from your pup. Once you're done wrapping, make sure all your materials are off the floor.
Create a Safe Space
During the holidays, you'll most likely get more visitors, relatives, and friends in your home. This can cause stress to your pup. To prevent this, create a safe space for your puppy where he can relax such as a comfy crate set up.